De Agile Testers will be at Testbash NL online 2020 on october 16th. We will have our own sponsor-room where you can meet us and we have some great activities planned there:
10:00 Ask Me Anything about Questions with Carlo van Driel and Martijn Nas
11:20 and 16:30 Talk: The great Escape with Patrick van Enkhuijzen and Klaartje van Zwoll
12:00 A short module (critical thinking) of our Certified Practitioner in Agile Testing training with Bas Kruip
13:00 and 18:00 Talk: From miscommunication to Miss Communication with Klaartje van Zwoll
14:00 Bughunting/Exploratory Testing contest with live software(and prices to win) with Carlo van Driel and Alain Bultink
We are also one of the main sponsors of this great event in which testers talk to testers and it is about contact between people and our beautiful profession.
So sign up now for the training, 1 of the workshop or of course the conference day on Friday 16 October.
https://www.ministryoftesting.com/events/testbash-netherlands-2020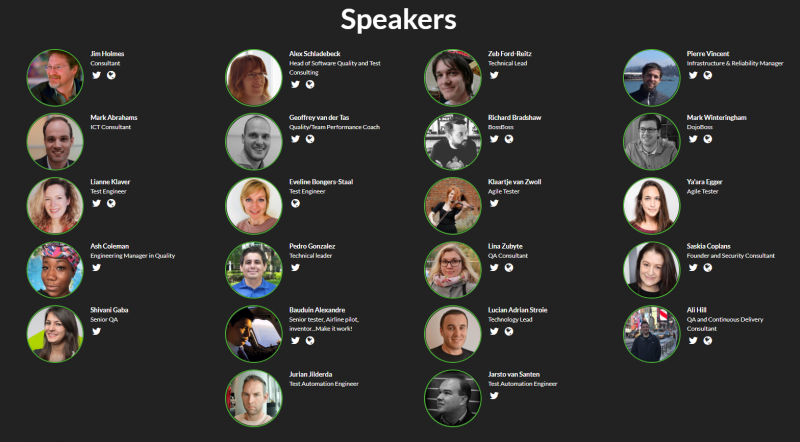 To the overview