De Agile Testers will give a Professional Agile Tester training on 12/13/14 October 2020. This 3-day training is given by Klaartje van Zwoll and Yaara Egger.
We are also one of the main sponsors of this great event in which testers talk to testers and it is about contact between people and our beautiful profession.
So sign up now for the training, 1 of the workshop or of course the conference day on Friday 16 October.
https://www.ministryoftesting.com/events/testbash-netherlands-2020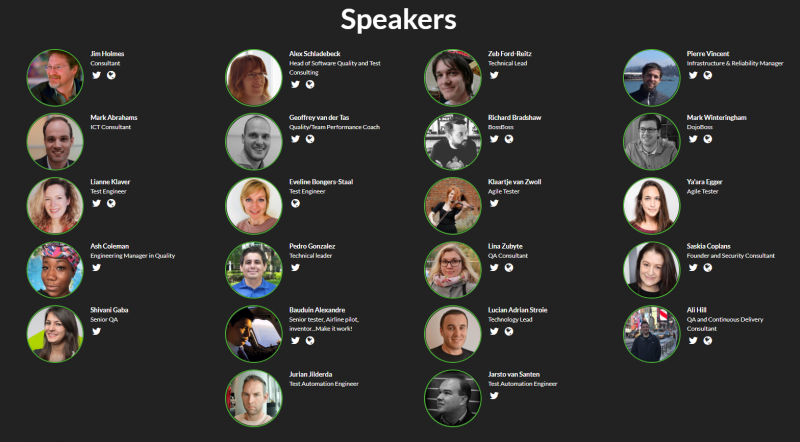 To the overview