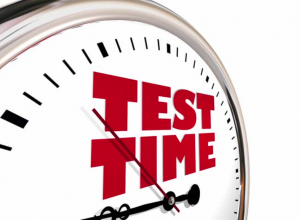 Are you unable (sufficiently) to recruit your own software testers?
Do you want to switch quickly with external testers, but you cannot get the budget around quickly or do you have too little budget to continuously hire external testers?
Are your own testers not of the desired level?
Would you like access to top-level testing experts but can't with your current budget?
Is your organization ever under high voltage during release moments and could you use extra help at that moment?
Do you want more insight into the quality and risks of your system than you have now?
Then it's time for our solution: On Demand Testing.

Instead of secondment/staffing where you (often) hire someone full-time for a longer period of time, you can hire test capacity ON DEMAND at De Agile Testers. To this end, we conclude an annual contract in which you purchase at least 5 tickets per year for the on-demand hiring of test expertise. Each card consists of 5 tickets and each ticket is a day's work.

The work we can perform for you:
(automated) Regression testing
Exploratory testing of a web solution
Frontend testing of a system
Write glue code
Set up test framework
Mobile testing
Bug hunt
Risk storming
Cloud test
We test in your own environment, on location or via a VPN connection online. This ensures that there are no differences in test environments between you and us. This is often the case with Testing as a Service (TaaS), with all the negative consequences that entails. Of course, we use an Agile test approach so that you quickly gain insight into the quality of your system and you do not have to work through extensive reports to find out what the status is.

We roughly adopt the following approach:

RECONNAISSANCE
The first phase is a phase of intensive testing, getting to know the application, researching and asking questions by us.

INSIGHT
The exploration phase is followed by a period in which investments are made in creating insight into what needs to be tested. It also becomes clear how test automation can bring speed and improvement.

THE EXECUTION
Finally, the real work begins and we go in depth. Our testers are now familiar with the system and the most obvious checks have been automated. This is the phase in which together we can gain really interesting knowledge about the risks and quality of your system.

Your benefits:
Flexibility: Test capacity available anytime and anyplace, 100% Agile
Cost reduction: 40-60% savings on testing costs compared to hiring a test consultant
Speed: You are able to deliver faster and go into production, partly because we can realize Continuous Deployment by means of. Continuous Testing
Quality improvement: Our test experts are among the best in the country (Dutch software testing champion) so that the quality of your software gets a boost
State-of-the-art testing process: The Agile Testers continuously invests in keeping the knowledge of the testers up to date and the latest technologies that we will put for you
Continuous insight: We offer you monitors so that you can continuously gain and maintain insight into the quality and quality development of your system
Scalability: We can increase or decrease the test capacity as required, while using the SPOC model (always the same point of contact)
Training time is low: Because we have the most modern tools and knowledge of your business, the training time is virtually zero
Transferability: We work standardized with COTS tools (often the best economically) so that you can take over the work yourself at any time or transfer it to another party.
To the overview