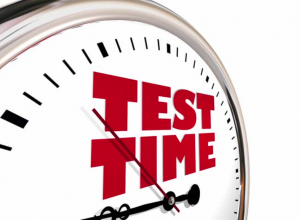 Are you responsible for IT development and do you recognize yourself in this?
There is a lot of work to be done, but Corona has frozen the budgets, almost completely.
Remote onboarding is very difficult.
Employees take time off while deadlines are coming up.
Then it is time for our solution: Testing By The Hour.
Instead of staffing where you (often) hire someone full-time for a longer period, you can hire test capacity ON DEMAND, ONLINE and PER HOUR at De Agile Testers. We can also help figure out which chunks of work are most convenient to outsource to us to reduce the amount of start-up time to almost zero. And cutting up chunks of work we gladly help you with that for free.
Your benefits:
An expert is working along so that you can gain insight into the quality and risks of your product.
The costs are much lower than with full-time staffing.
You are not tied to long-term contracts, so if the market shrinks and you have to scale back, we will stop IMMEDIATELY; no notice period.
Because we have the most modern tools, knowledge of your business and we helped with cutting up chunks of work, the onboarding time is almost zero.
Chunks of work include: exploratory testing of a web solution, frontend testing of a system, writing glue code, setting up a test framework, review of delivered work, mobile testing, etc.
Are you interested in Testing By The Hour? Please contact Carlo van Driel (carlo@deagiletesters.nl) or Alain Bultink (alain@deagiletesters.nl).
To the overview