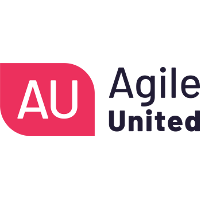 The Certified Specialist in Agile Testing (AU-CSAT) training has been developed for agile team members, and specifically testers, who want to enhance their knowledge even further in the field of personal skills, team skills and testing skills.
This practical and interactive training helps you and your team to deliver faster and qualitatively better software by teaching you the more complex subjects of testing and quality improvement. As a logical continuation of the AU-CPAT training, we now discuss topics such as leadership, negotiation, biases, visual improvement, probability calculation, bughunting and we dive deeper into the power of exploratory testing and the complexity of risks and risk determination .
Do you want to be the specialist in quality within your organization or team and really be able to help your team(s) a step further with the delivery of better software? Then this course is for you.
Program
Day 1
On the first day we will discuss the topic of personal leadership and its influence on a team.
We continue the day with the probability calculation part in which we are confronted with our own shortcomings in this area. Despite our shortcomings, this is an important and essential part of the testing profession.
As a logical follow-up to probability calculation, we continue with risks, whereby we remove risk determination from the non-binding and informal area. During this topic we introduce the case that will run throughout the training.
We end the day with a first introduction to the software from the case in which we take you on a bughunt.
At the end of the first day:
you know the influence of psychological safety and accountability (taking responsibility) on a team and you know the frameworks of a highly motivated team
you can explain how personal leadership contributes to a stronger team
you master the building blocks with which you can make a significant contribution to the effectiveness and efficiency of your team
you are familiar with the pitfalls of probability calculation
you are aware of your own pitfalls around probability calculation
you can objectively apply probability calculations to risk assessments
you have concrete tools to be able to more quickly detect risks that are actually of value
you know what a bughunt is and when you can use it
you can explain the value of a bughunt to your team or within your organization
you know how a bughunt works and you can organize bughunts​
Day 2
On day two you will be introduced into the world of biases through illuminating examples. You will learn the different types of biases, how to recognize biases and how to use biases to your advantage.
In the second part of the day, we will continue with the case and discuss exploratory testing (ET) in detail. In the AU-CPAT we already got acquainted with exploratory testing and we are now going a few steps deeper to reveal to you the full power of exploratory testing and thus further substantiate this power.
At the end of day two:
you know what a bias is
you can distinguish the different types of biases
you are able to recognize biases in others as well as in yourself
you can use biases to achieve a goal more easily
you have practiced extensively with various types of biases
you have become acquainted with a wide selection of sources for drawing up ET test charters
you are able to recognize patterns of potential problems
you have learned to recognize patterns of variables in order to investigate potential problems
you are able to draw up new test charters based on the test results found from previous test sessions
you have learned to vary with test data, data use and transitions and flows
you know how heuristic cheat sheets can help you get better at ET
Day 3
On the last day, we dive deeper into the "negotiation" skill. Here you will learn different ways of negotiating in order to achieve a win-win situation for everyone, with the timely delivery of quality software in mind.
Finally, we will discuss the power of visualisations that will greatly contribute to the impact of your work.
At the end of day three:
you have knowledge of different negotiation techniques
you can apply situational negotiation methods
have you practiced with different approaches in negotiating
you understand the power of visualization
you can use visualization for at least your test strategy, the status of a system, an improvement cycle and experimentation
​Practical information
Pre-requisites
Although there are no mandatory requirements, you will get a lot more out of the course if you have already completed the AU-CPAT training. Extensive experience with working in an agile environment is also highly recommended.
Cost
3-day(or 4-day online) Practitioner €1795 p.p.including the online exam.
A onsite training includes Coffee, Tea, Water, Lunch.
All prices are excl. VAT.
For inhouse training: please contact us for a custom offer.
Attention: until further notice a max. 48hrs old negative coronatest result is mandatory at the start of the training.
Course dates
Do you want more information or attend? Please fill in next form and we will contact you:
Please also check out: https://www.agile-united.com/au-courses
You can also book this training on Vijfhart IT training and Expandior
This companies preceded you
Be the first to take this course...
Your trainers
­­
To the overview