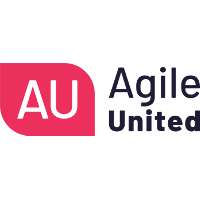 Agile United Certified Practitioner in Agile Testing (AU-CPAT) has been designed for agile team members, and testers in specific, who are looking to improve their knowledge, people skills, agile skills, testing skills and technology skills. This hands-on and interactive training course will help you and your team develop better software by teaching you about testing and quality. Besides learning objectives on agile, testing and quality, we will also cover objectives that may surprise you like teaching you interactively about mental models and critical thinking. We also help you doing highly effective risk analysis with modern tools and we explain hands-on exploratory testing with real software and hardware that runs throughout the training. If you are looking to give your Agile testing career a boost or someone looking to fill in gaps in your knowledge and skills, this course is for you.
Program
Day One
To kick-start the course, we will briefly explore what agile is, what it means to be agile and what an agile way of working means. We will also dive into the challenges teams face which lead to quality related issues.
​
In the second half of day one, we will introduce a product which we will work with during the whole training. On day one we will learn about the product by play, exploration and making several models to help us think about risks and the strategy to test the product.
​
By the end of day one, you will be able to:
Describe the concepts of agile and how they affect software development

Explain how testing and quality fit in an agile way of working (using Scrum)

Explain what agile means for the skills of a tester

Talk about testing in an agile context

Describe what models are

Explain how models benefit and enact thinking and talking about testing and quality

Create different types of models using the heuristic test strategy model

Create models with mind maps

Describe what risks are

Apply different techniques for discovering risks like horror plots, the headline game & risk storming

Hypothesise and construct different types of risks that might affect a product or project

Construct testing activities from risks

Explain what a test strategy is

Talk about the parts of a test strategy

Build and expand a test strategy fast

Ask powerful questions to learn about the product, the context and

Identify situations where ambiguity is slowing us down
Day Two
In the first part of day two, we'll do actual testing on the product based on the risk analysis and test strategy made in day one. While testing we will further expand our strategy and risk models. We will learn how to construct and expand testing activities and learn how to document your testing as lean as possible while still being useful.
​
In the second part, we'll move onto collaboration and communication while working in an agile team. Here we will explore refinement and sprint planning to learn how a tester can add maximum value in a variety of situations.
​
By the end of day two, you will be able to:
Explain what session-based testing is

Create charters for sessions to learn about the product and test it

Document what you learn using a variety of approaches

Explain why note-taking is important

Take powerful and concise notes

Explain the basics of critical thinking

Explain why critical thinking is important in software development

Identify claims, conclusions and reasoning in your own thinking

Identify cognitive biases, false reasons and logical fallacies

Describe different software development activities and zoom in on communication and collaboration from a quality and testing perspective

Discuss some of the challenges surrounding communication and how to overcome them

Explain the role of testing and quality in Scrum ceremonies

Review user stories

Identify challenges in team using user stories

Explain the benefits of splitting user stories in smaller parts from a quality perspective
Day Three
In the first part of day three, we'll do some more testing on the product in sessions. We will learn how to explain the status of the product, what we did and the remaining risks using the testing story.
In the second part, we'll dive deeper into collaboration and communication in an agile team using retrospectives and Sprint reviews. Finally, we will discuss how tooling can help accelerate teams.
By the end of day three, you will be able to:
Explain how to report your testing using a variety of approaches in and outside of scrum ceremonies

Give your stakeholders insight in the testing and quality of the product

Use the basics of storytelling in your daily work

Explain what feedback is

Provide feedback in an effective way using different approaches

Explain the purpose and benefits of a retrospective

Facilitate basic retrospectives to help accelerate the team by removing waste and reflect on the way of working

Explain how tooling can accelerate teams

Guide your team to talk about testability and appropriate use of automation and tooling

Talk to your stakeholders about the benefits and traps of using automation

Explain what quality coaching is and how teams benefit from it

Explain how professional agile testers add value in a variety of ways depending on the context you are in
​Practical information
Pre-requisites
Although there aren't any mandatory prerequisites, you will get a lot more from the course if you have already hold the ISTQB CTFL-Agile Tester Certificate - as this course will not cover the fundamentals and terminology. Therefor, knowledge and at least first experiences working in an agile environment is recommended. This practical training will provide you a variety of approaches and techniques to think and talk about testing and quality and improve your hands-on (people, agile, testing and tooling) skills.
Cost
3-day(or 4-day online) Practitioner €1589 p.p.including the online exam.
A onsite training includes Coffee, Tea, Water, Lunch.
All prices are excl. VAT.
For inhouse training: please contact us for a custom offer.
Attention: until further notice a max. 48hrs old negative coronatest result is mandatory at the start of the training
Course dates
Do you want more information or attend? Please fill in next form and we will contact you.
Please also check out: https://www.agile-united.com/au-courses
You can also book this training on Vijfhart IT training and Expandior
This companies preceded you
Your trainers
To the overview