Robot Framework is a generic test automation framework that is very easy to use and that, notwithstanding, is also exceptionally powerful, versatile and flexible. The unprecedentedly rich ecosystem of low-level test libraries makes it out-of-the-box suitable for all common automation interfaces, at gui, service or api level. For example, it supports automated testing of web guis (through Selenium Webdriver integration), SOAP and REST services, mobile (Android and iOS) devices and it supports validations at the database level (JDBC and ODBC). And that is only a small part of the capabilities of this unique framework.
In this hands-on workshop the participant experiences what distinguishes the Robot Framework from similar testing frameworks (such as Cucumber and Fitnesse). The course participant will be given a thorough introduction to working with the Robot Framework, in which all essential topics will be discussed, such as: keyword-driven testing, data-driven testing, setup / teardown mechanisms, resources, test libraries, basic code constructions , test code refactoring, abstraction layers, etc.
In addition, participants will become aware of various automation anti-patterns and of their effects on the solution. Conversely, they will become familiar with design patterns, techniques, principles and concepts in order to arrive at automation solutions that will also be successful in the long term. They will learn which of these patterns, techniques etc. you should use when and how, to arrive at solutions that are characterized by a high degree of reusability, maintainability, transferability and portability.
In the 2 day workshop we will mainly automate against a web gui, but also see how you can automate with a Robot Framework against a SOAP and REST service.
After this training
You have insight into the basic principles of test automation

Recognize your test automation anti-patterns

You have insight into the possibilities of the Robot Framework as a test automation framework

You can make and maintain maintainable tests with the help of Robot Framework
Who is this training for?
A workshop for anyone who wants a thorough, practice-oriented introduction to the Robot Framework and at the same time wants to be able to lift his or her general test automation skills to a higher level.
Recommended prior knowledge
Experience with and knowledge of the following is desirable, but not required: basic programming experience knowledge of and experience with working with Selenium Webdriver basic familiarity with technologies and concepts around SOAP and REST, such as WSDL, XML, HTTP
Setup of the training
Our experienced trainers teach you the basics of properly automating testing using the Robot Framework. The training courses are hands-on and we use experiential learning. Experiential learning means that you participate in simulations instead of sitting still and watching a slideshow. A thorough debrief of what happened during the exercises is an essential part of the training. During the debriefs you learn from the teacher, the other participants but especially from yourself.
The training consists of 4 parts that are covered
Introduction of test automation

Introduction to the Robot Framework

Robot Framework and web Gui testing

Robot Framework and SOAP and Rest testing
Program
The schedule below provides a possible interpretation. The actual interpretation strongly depends on the participants present and their learning objectives.
Test automation design patterns, techniques, principles and concepts

Test automation anti-patterns

Introduction to the Robot Framework

Keyword driven testing

Data driven testing

Setup / Teardown mechanisms

Use of Resources

Test libraries

Basic code constructions

Test code refactoring

Abstraction layers

Robot Framework and SOAP and Rest services
Location and number of participants
The training is provided centrally in the Netherlands. Of course it is also possible to do this in-house at any location you want in the Netherlands. For this you need to register at least 6 participants. The maximum group size is 10 people. In this way, everyone receives sufficient personal attention and there is sufficient time to respond to questions and self-introduced cases.
Cost
2-day training: € 799 per person
All training courses include coffee, tea, water and lunch. Prices are exclusive of VAT.
Who attended this training?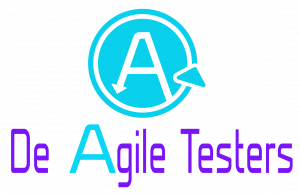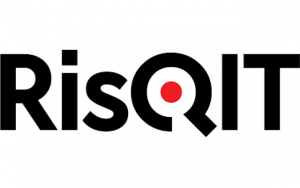 Course dates
In consultation. Do you want more information or do you want to register? Then contact us.
To the overview