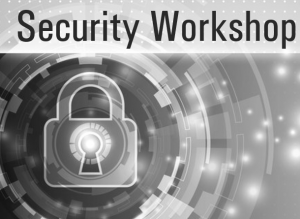 Companies regularly are in the news because hackers have captured valuable and / or privacy-sensitive data. Too often, security is a risk whose seriousness is not recognized. Apart from fines that are being applied more and more, the image damage is also increasing. People lose faith in companies that do not have the security of their software in place or do not take security seriously.
Many testers have little or no knowledge of security testing, they often see this as the task of a developer/the framework used or of a specialized security specialist. Nevertheless, as a tester you can recognize many of the potential security issues with relatively limited knowledge and tools.
In the Security workshop you learn all important principles about security testing and how to apply it in daily practice in your team.
After the workshop
You have insight into the basic principles of security testing

You have insight into the competencies as a security tester in an agile team

Are you familiar with the OWASP top 10 security risks

You have practically practiced tooling for basic security tests

You know the steps required to set up a security test
Who is this training for?
Any Agile Tester who does not yet have practical basic knowledge of security testing.
Recommended prior knowledge
No specific prior knowledge is required.
Setup of the workshop
Our experienced trainers teach you the essence of security testing in an agile context. The training courses are hands-on and we use experiential learning. In our training you test real software, you learn under realistic pressure, in real situations. Experiential learning means that you participate in simulations instead of sitting still and watching a slideshow. A thorough debrief of what happened during the exercises is an essential part of the training. During the debriefs you learn from the teacher, the other participants but especially from yourself.
Program
Introduction to security testing

Test object and tooling

Install and start the Security Test VM

Working with the Security Test VM

Before you do a security test
Location and number of participants
The training is provided centrally in the Netherlands. Of course it is also possible to do this in-house at any location you want in the Netherlands. For this you need to register at least 6 participants. The maximum group size is 10 people. In this way, everyone receives sufficient personal attention and there is sufficient time to respond to questions and self-introduced cases.
Cost
1-day workshop € 500 per person
1-day in-house workshop € 2500 per group.
All training courses include coffee, tea, water and lunch. Prices are exclusive of VAT.
Course dates
In consultation. Do you want more information or do you want to register? Then contact us
To the overview