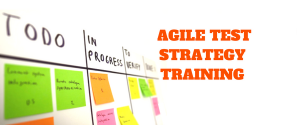 "How should we test this?" is one of the most difficult mysteries a tester can face. To answer this question, we need to consider the context and come up with a workable strategy. This is a skill that is rarely learned and much of the related literature is weak and uninspiring.
This workshop was created to develop this important skill. This workshop will sharpen your strategic thinking skills so that in the time it takes you to have a cup of tea, you can create a basic testing strategy for a product. Handy because we often don't have much time.
Program
During this workshop we look at elements that influence your test strategy. We look at fast modeling and the use of heuristics that allow us to think quickly. In the workshop you create your own testing strategy for a real product. This is going to be fast and a lot of fun. Don't worry if you think you've never created a testing strategy or that you can't create a solid testing strategy in a short amount of time. At the end of the workshop, you will be equipped with new ideas to practice making test strategies in an instant!
After the workshop you can:
* Quickly create a test strategy
* Using heuristics to create test strategies
* A product research and modeling to learn more about important elements
* Improve your thinking skills
Practical information
For whom?
This workshop is for anyone who wants to learn how to make a good, solid test strategy in a short time
Pre-requisites?
No specific knowledge is required.
Location and number of participants
The training is provided centrally in the Netherlands. Of course it is also possible to do this in-house at any location in the Netherlands or online. For this you need to register at least 6 participants.
The maximum group size is 10 people. This way, everyone receives sufficient personal attention and there is sufficient time to answer questions and self-submitted cases.
Cost
1/2-day Workshop €295 p.p.
1/2-day in-house/online workshop €1,500 per group.
More information?
Do you want more information or do you want to register? Then contact us!
To the overview